If you need immediate help,
call or text 988
.
Suicide is the second leading cause of death among people aged 15-24 years in Nebraska. (Centers for Disease Control and Prevention, 2020). Please see the resources and tools below for suicide prevention in Nebraska and the nation.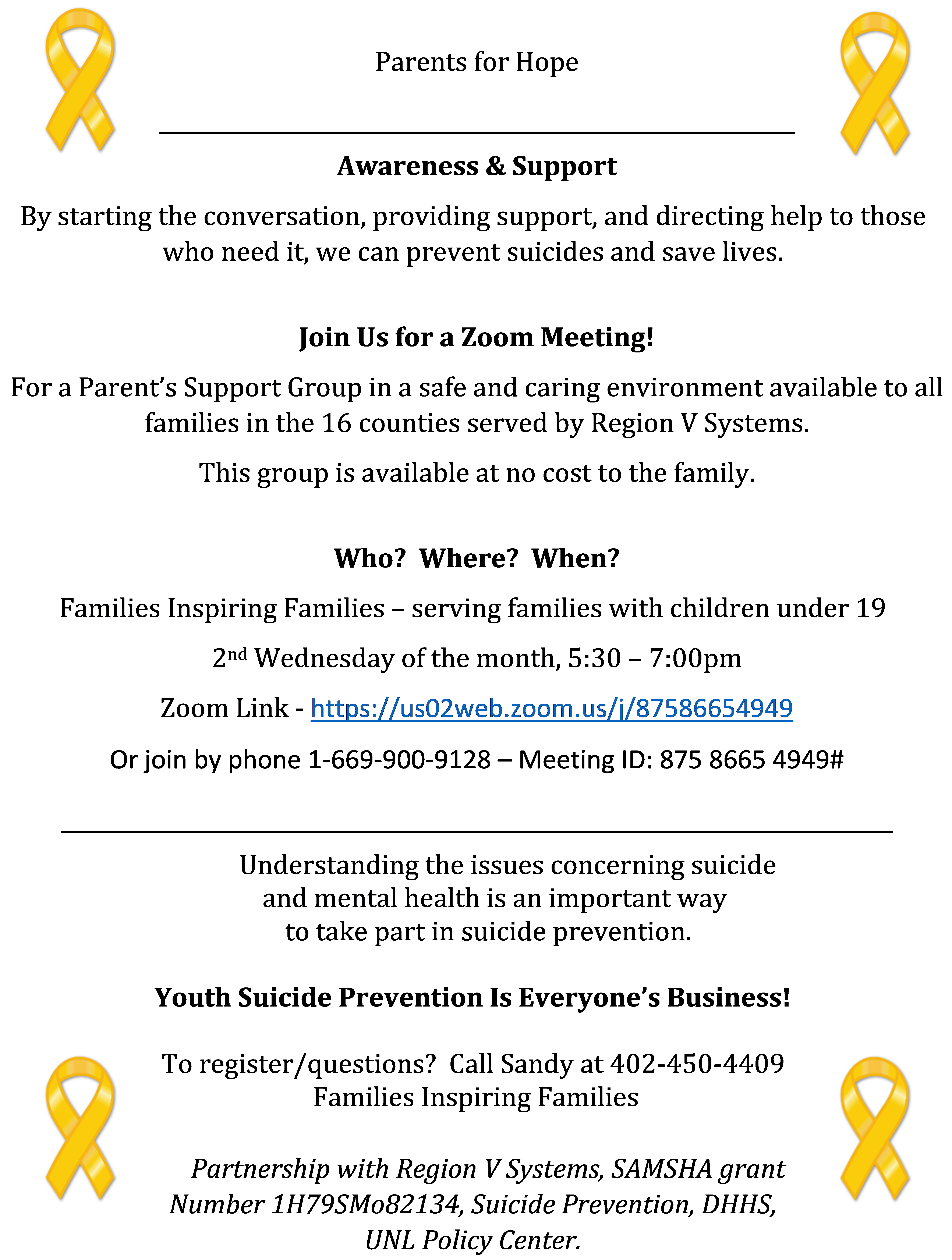 A FREE support group for parents that meets the 2nd Wednesday of every month 5:30-7:00PM. Available to families in the 16 counties served by Region V Systems. Join the meeting via Zoom or by phone 1-669-900-9128 with the meeting ID: 875 8665 4949#.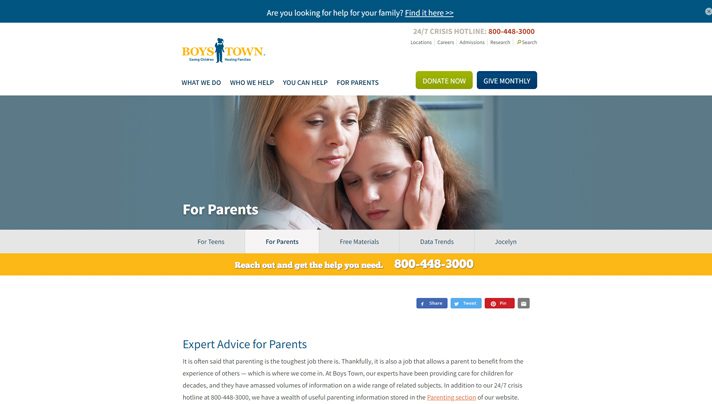 Expert advice for parents and additional resources.
Click here to learn more about the BoysTown National Hotline. CALL 800-448-3000 or text VOICE to 20121.