If you need immediate help,
call or text 988
.
Suicide is the second leading cause of death among people aged 15-24 years in Nebraska. (Centers for Disease Control and Prevention, 2020). Please see the resources and tools below for suicide prevention in Nebraska and the nation.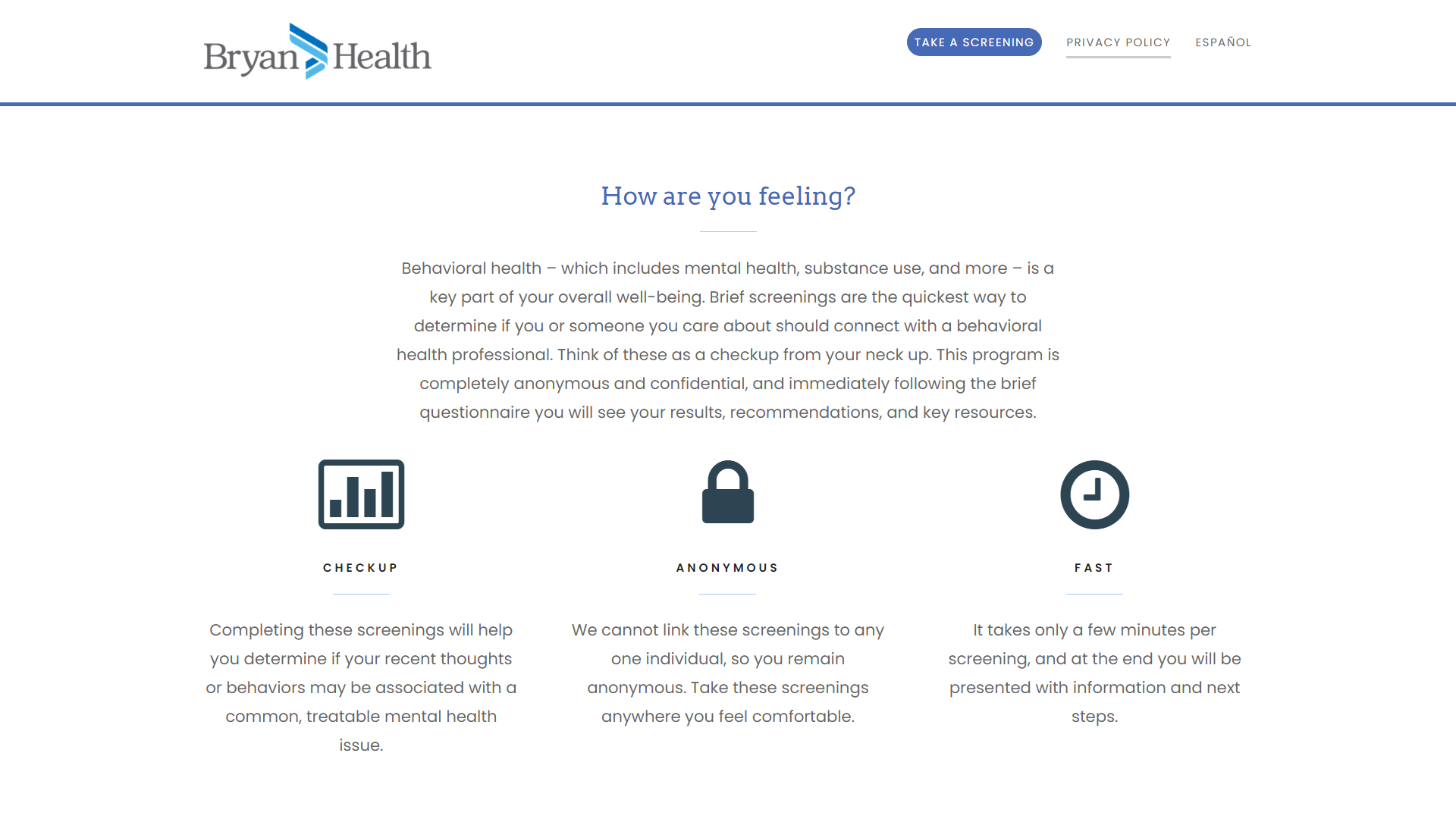 100% anonymous and confidential. Also available in Spanish.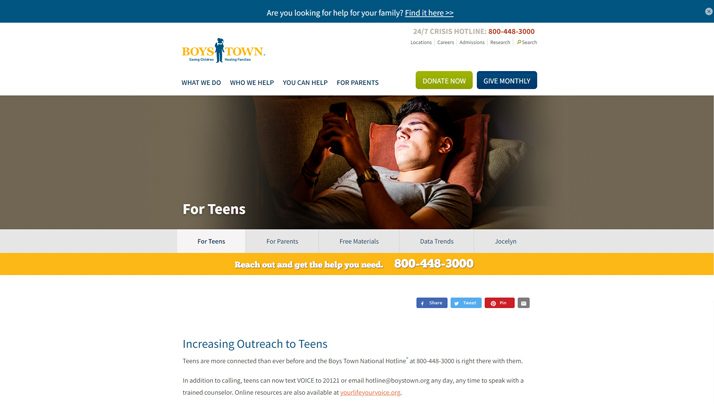 Call or text 24/7 for confidential crisis support. Spanish-speaking counselors and translation services available.
Click here to learn more about the BoysTown National Hotline. CALL 800-448-3000 or text VOICE to 20121.