If you need immediate help, call
1-800-273-TALK
.
There are many resources available online for community members, school personnel, public health, and other professionals as they work together to prevent youth suicide in their community. The links to publications and other internet resources are from government, educational institutions, or trusted organizations.
New resources will be added frequently so please check back often.
Nebraska Resources
Nebraska resources for suicide prevention.
For Youth and Schools
Suicide is the second leading cause of death among college students and the third leading cause among people aged 15-24 years in Nebraska.  Please see the resources and tools below for suicide prevention in Nebraska and the nation.
Other Helpful Websites
For Parents
Parents for Hope – a FREE support group for parents that meets the 2nd Wednesday of every month 5:30-7:00PM. Available to families in the 16 counties served by Region V Systems. Join the meeting via zoom or by phone 1-669-900-9128 with the meeting ID: 875 8665 4949#.
Veterans and Military Families
Returning veterans often suffer from depression, post-traumatic stress disorder, or other mental health concerns after a tour of duty. Aside from thanking them for their service, we can help returning veterans with their own or their peer's mental health concerns.
Other Helpful Websites
For Providers
Nebraska's Youth Suicide Prevention Project supports the following training for behavioral health professionals:
For more information about how you can participate in these training opportunities around the state, contact your Regional Behavioral Health Authority – their emails and phone numbers are posted on the training and education page.

Other Helpful Resources:
Nebraska State Suicide Prevention Coalition
The Nebraska State Suicide Prevention Coalition (NSSPC) is a voluntary group made up of committed and passionate people representing public and private agencies, suicide survivors, and Nebraskans interested in suicide prevention. NSSPC is recognized by the State Department of Health and Human Services as the primary group responsible for coordinating Nebraska's suicide prevention efforts.
If you are interested in volunteering to serve on the state coalition please visit the coalition website.
Nebraska LOSS Teams
The Local Outreach to Suicide Survivors (LOSS) Team consists of trained survivor and mental health professionals acting as volunteers to bring immediate support to survivors of suicide. The LOSS Team is activated by first response officials when a suicide occurs to provide resources, support, and hope to suicide survivors. The volunteers provide immediate assistance to survivors to help them cope with the trauma of their loss, provide follow-up contact with the survivors, and coordinate the utilization of services and support groups within the community.
If you would like to contact the LOSS team, visit the the LOSS Team website.
To form a local suicide prevention group:
Are there prevention coalitions already at work in your area that you can join? One source for information is your Regional Prevention Coordinator.
If there are no existing groups or coalitions focusing on suicide prevention, consider forming a local group – Identify others in your area who might be interested in joining with you (schools, healthcare, human services, survivors, parents, faith groups).
Bring interested people together and decide what additional information you need to begin to prevent suicide in your area. You may wish to consider contacting the State Suicide Prevention Coalition for assistance. You may also wish to apply for a mini-grant to support your coalition's development and activities through the Nebraska Youth Suicide Prevention Project.
Work together in your community to identify opportunities to promote awareness that suicide is a public health problem and to promote screening awareness, early intervention, and "post-vention" activations for survivors of suicide.
Other Helpful Websites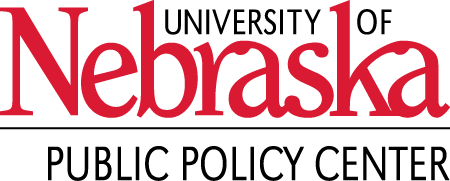 This was developed under a grant number 1U79SM061741-01 from the Substance Abuse and Mental Health Services Administration (SAMHSA), U.S. Department of Health and Human Services (HHS) via the Nebraska Department of Health and Human Services, Division of Behavioral Health. The views, policies, and opinions expressed are those of the authors and do not necessarily reflect those of SAMHSA or HHS.
© Copyright 2019 University of Nebraska Public Policy Center